The Mizuki Fortress Ruins are the ruins of a fortified wall that protected western Japan from attack via the Korean Peninsula and Asian continent. Large sections of the mound remain and can be explored. The ruins are particularly beautiful in spring when cherry trees bloom along sections of the fortifications.
To get to the fortress ruins, you can either rent a bicycle from Dazaifu Station or catch a bus to Tofuro-mae and walk. Buses run every 30 minutes. You can reach the ruins on foot in 20 minutes from the bus stop.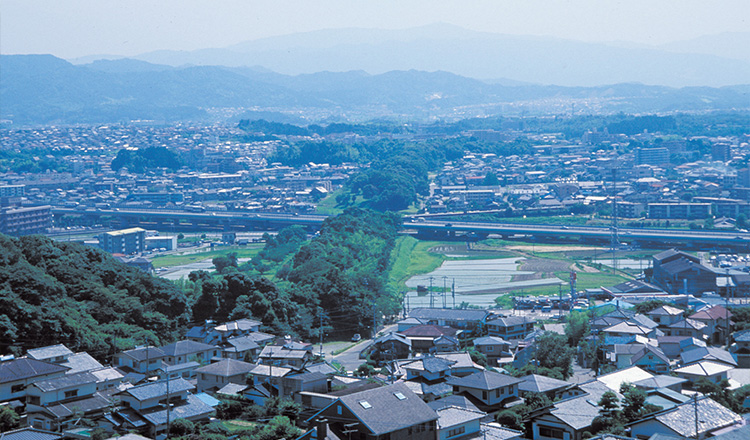 The construction of Mizuki Fortress in 664 following Japan's defeat on the Korean Peninsula at the Battle of Baekgang marked the birth of the city. The giant wall was modeled on the capital wall in the ancient Korean kingdom of Baekje and drew upon Chinese earthwork techniques. The fortified wall measured 9-meters tall and extended several kilometers. It spanned the space between the surrounding mountains and made the city virtually impenetrable. More than 1350 years later, sections of the earthwork still exist.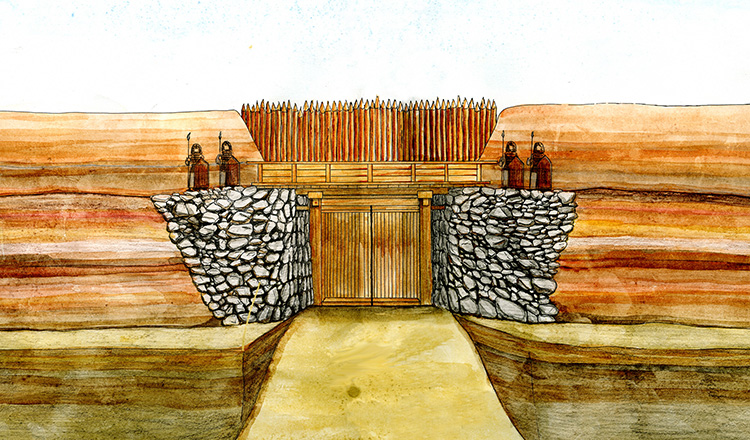 From the late 7th century, Dazaifu functioned as a base for sending envoys to the Asian continent and for welcoming foreign delegations. Besides its defensive purpose, Mizuki Fortress also served as the entrance to Dazaifu City with one gate to the east and one to the west. The Eastern Gate was reserved for welcoming high-ranking officials sent from the Imperial Court, while the Western Gate was for foreign delegates, merchants and departing Japanese envoys.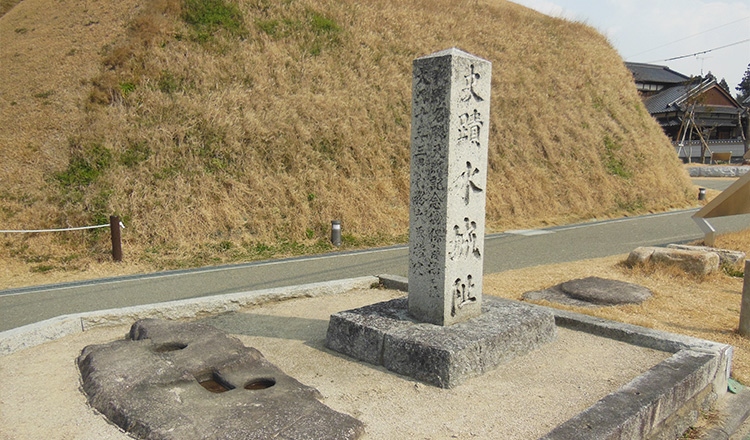 Walking along the foot of what was once the wall, you get a sense of the scale of the fortifications, but for a more detailed picture, visit the Mizukikan exhibition hall. Located where the Eastern Gate used to stand, the small exhibition space is free of charge and has informative, multilingual displays on the former fortress and ancient Dazaifu.