The Kyushu National Museum is one of the four National Museums in Japan. It is located within the vast grounds of Dazaifu Tenmangu Shrine and can be accessed on foot through the grounds, or by bus from Dazaifu Station. The museum's engaging exhibits explain the development of Japanese culture against the backdrop of Asian history. Particular attention is given to Dazaifu's heritage as the gateway between Japan and Asia from the 8th to 12th centuries when the Silk Road was at its peak.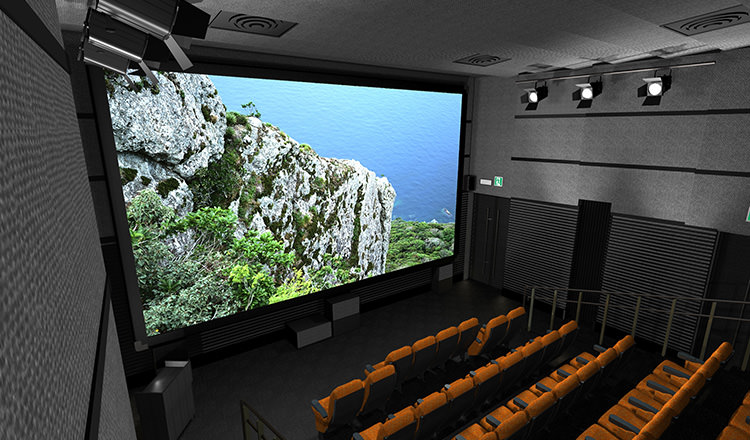 The Cultural Exchange Exhibition is the museum's permanent installation and is located on the fourth floor. Its comprehensive exhibits cover Japanese pre-history through the late 1800s. Informative and interactive, the exhibits make it easy to understand how international exchange has shaped Japanese culture over the centuries.
While on the fourth floor, make sure to visit the Super High Definition Theatre, where you can learn more about Japanese art and history on the big screen. It has a resolution 16 times greater than standard high definition and offers a dynamic theatre experience. Viewings are every 30 minutes.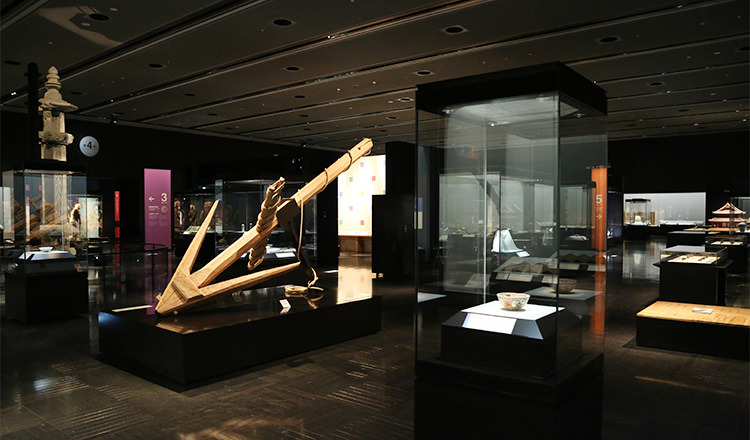 The third floor hosts special exhibitions that change periodically. Previous exhibitions have included "Japanese Art in the Age of Discoveries" and a survey of the cave paintings at Lascaux. Admission to the permanent exhibition is relatively inexpensive at a little under 500 yen, but joint-tickets including admission to the special exhibition cost more and vary depending on the exhibition.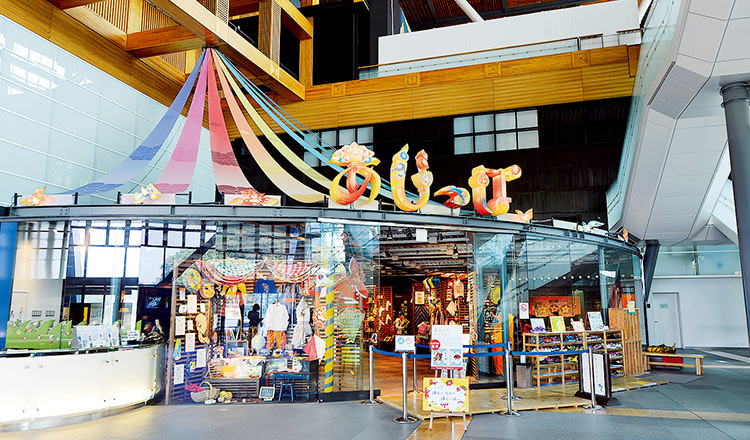 For children there is a free play-based learning space on the first floor, with colorful displays, interactive exhibits and arts and crafts activities. There is also a gift shop with an array of unique gifts and a cafe that serves snacks and light refreshments. For more substantial fare like seafood pasta or smoked salmon salad, the elegant Greenhouse Restaurant is located just outside the main building.
Even if you don't have time for a leisurely look around the main exhibition spaces, the museum is worth a visit for its outstanding architecture. The beautifully curved, modernist structure with its mirrored glass facade is an artwork in its own right.