Kamado Shrine is in a quiet area of north-eastern Dazaifu at the foot of Mt. Homan. This 829-meter mountain has been worshipped from ancient times as the home of kami, deities of the Shinto faith. Kamado Shrine is a great spot for viewing cherry blossoms in the spring and foliage in the fall.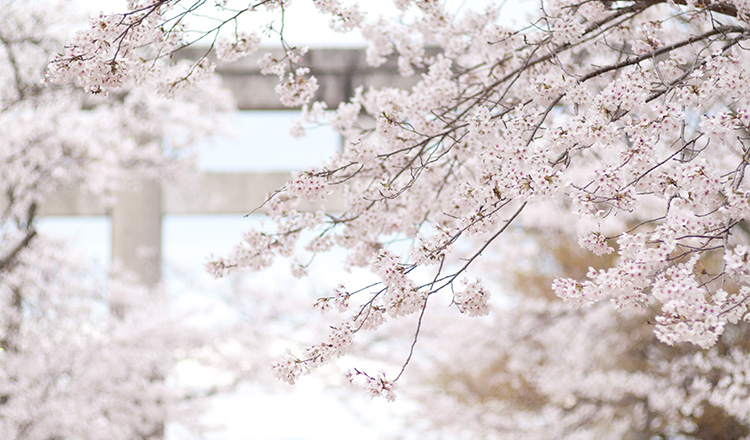 Kamado Shrine has two sanctuaries: the Gegu at the foot of the mountain, and Jogu at its peak. Both venerate the Shinto goddess Tamayori-hime—the mother of Jimmu, Japan's first emperor—and empress Jingu and her son, Ojin—Japan's 15th emperor. Worship here, is said to have begun in the 7th century when Dazaifu became Japan's western capital. Legend also has it that Tamayori-hime has a divine power capable of bringing people together, and as such Kamado Shrine has become a place of worship for couples and singles looking for love.
For those with some energy to spare, there is a well-maintained trail from the lower sanctuary to the upper sanctuary at the peak of Mt. Homan. It's about a six-kilometer round trip and takes about five hours to complete, making it manageable for most people with an average level of fitness. The view from the summit is superb.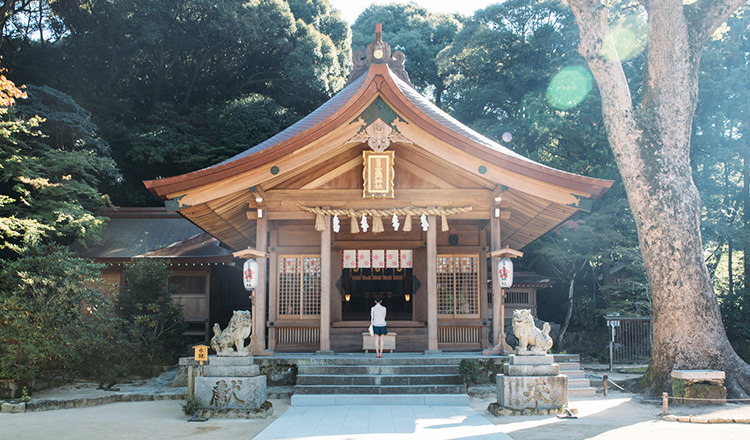 Head to the lower sanctuary to the strikingly modern wooden structure that stocks a wide range of votive plaques—write a wish on one and hang it up in the shrine grounds. From the mind of renowned interior designer Masamichi Katayama (Wonderwall), the uber-chic building regularly features in coffee table books on contemporary design. Browse the beautifully-designed collection of colourful amulets each with its own unique power and purpose. Relatively inexpensive, they make wonderful gifts.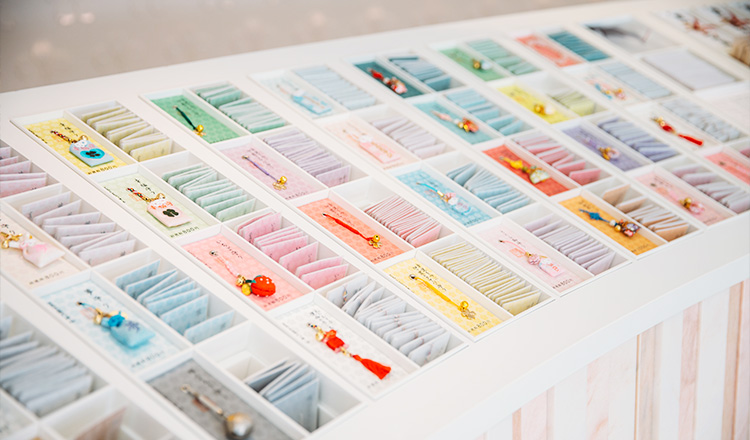 Behind the building is an observation deck with stylish benches designed by the British industrial designer Jasper Morrison. It's an ideal spot to take a short break and offers views of the surrounding grounds as well as a vista of the Dazaifu area.