The main street from the station to Dazaifu Tenmangu Shrine is lined on both sides with places to get a snack or a coffee, as well as souvenirs. The shrine itself is one of the largest in Kyushu. The complex not only includes the beautiful red-lacquered main shrine itself and its surrounding gardens, but also a treasure house, a small amusement park for children, and the large Kyushu National Museum.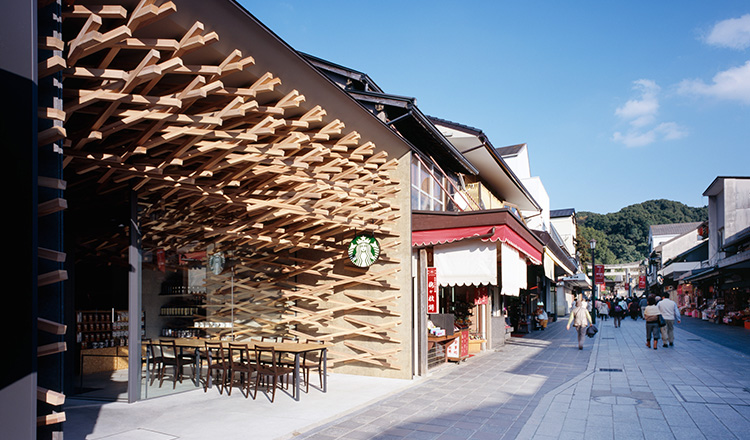 Dazaifu Tenmangu enshrines Michizane Sugawara, a 9th century politician and famous scholar. Born in 845 into a scholarly family, he became a master of classical poetry at a very early age. He rose to the post of minister, but political intrigue placed him at odds with the powerful Fujiwara clan who dominated the politics of the era. Michizane was stripped of his rank in 901 and banished to Dazaifu with his disciple Umasake no Yasuyuki.
Two years later, in 903, Michizane passed away at the age of 59. His disciple saw that he was laid to rest and had a mausoleum constructed for him. Dazaifu Tenmangu's history begins with this mausoleum, constructed over 1100 years ago.
In the years following Michizane's death, he became deified and worshipped as the god of literature and learning. Enshrining Michizane, Dazaifu Tenmangu has become a place of pilgrimage for people seeking fortune in scholarly endeavours. The current main shrine building dates to 1591 and is an important cultural property. The architectural style is typical of the tumultuous and creative 16th century.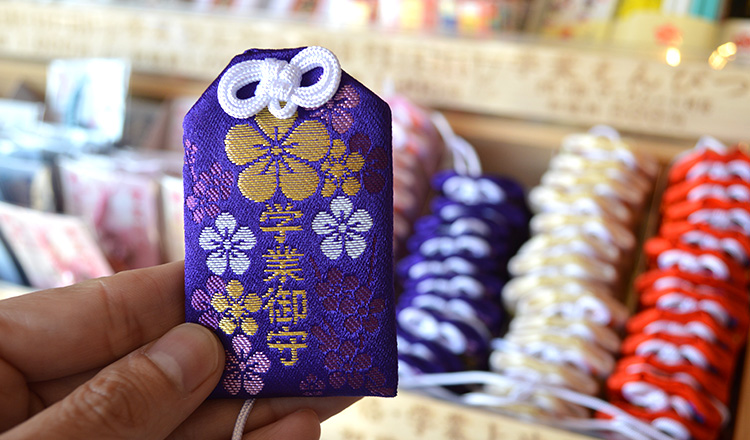 After taking in the architecture, stop by the treasure house, which displays several important cultural properties including ancient swords and historical documents. Among the most impressive exhibits is the Kan'en, a 10th century encyclopedia and national treasure. You can also see documents written in Michizane's own hand and watch a short dramatization of his life.
If visiting from late January to early March, do not miss the flowering plum trees. Almost 6,000 have been planted throughout the grounds in memory of Michizane, who loved plum blossoms and featured them in some of his most famous poems. Located to the right of the main shrine, the tobi-ume is the most iconic of the trees. Legend says this was Michizane's favorite tree, and that it flew itself down from Kyoto to be at his side in Dazaifu after he was banished.
The last time he saw this plum tree, he composed this poem:

When the spring breeze blows
Flourish in full bloom,
Plum blossoms,
And when I'm gone
Remember the spring