Story-Composing Cultural Assets
Kyakukan Guest House Ruins
【National Special Historical Site】
Ancient Dazaifu was the center of politics and culture in Kyushu, and the frontier for foreign defense of Japan. Moreover, on behalf of the Imperial Court, it welcomed foreign delegates and conducted trade. For this reason, Kyakukan Guesthouse for foreign delegates were built in this city as well.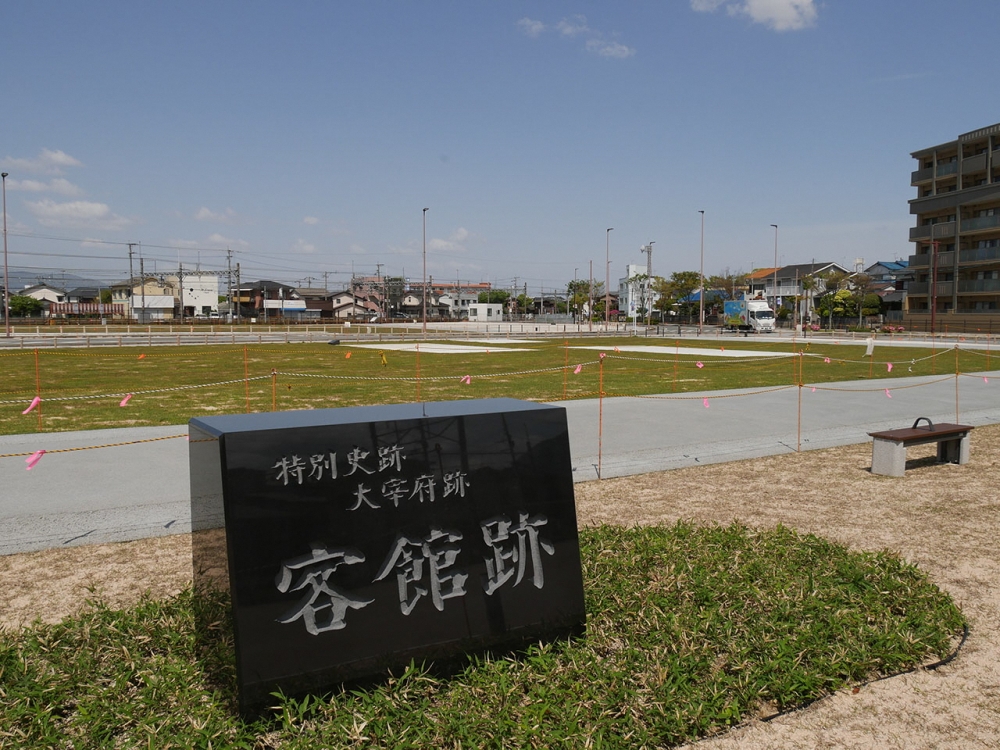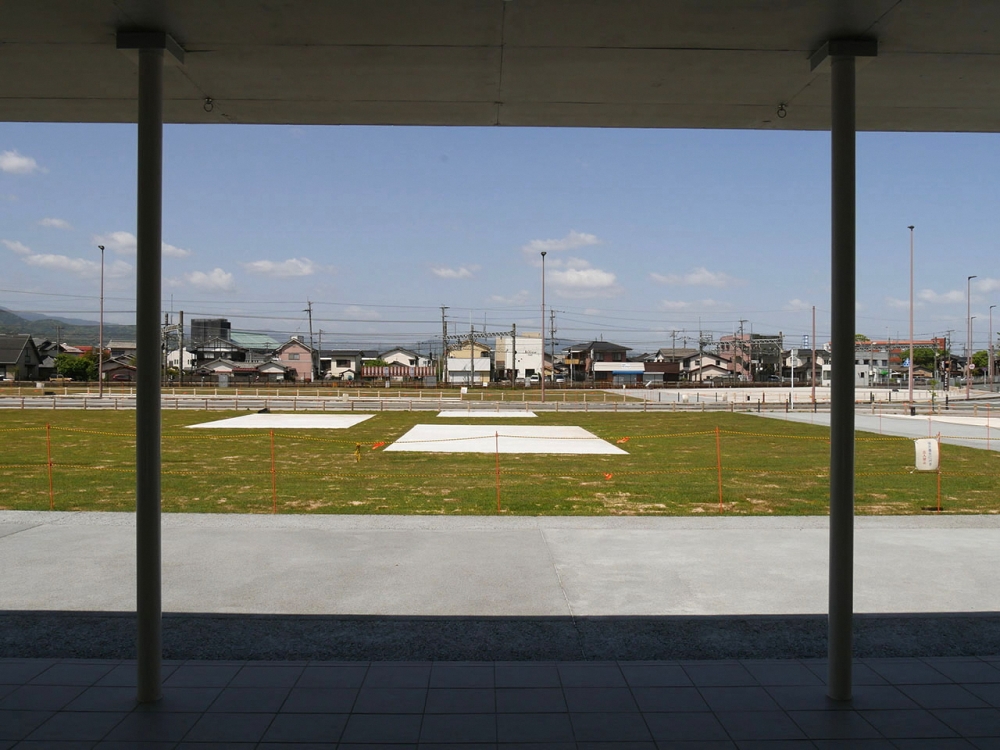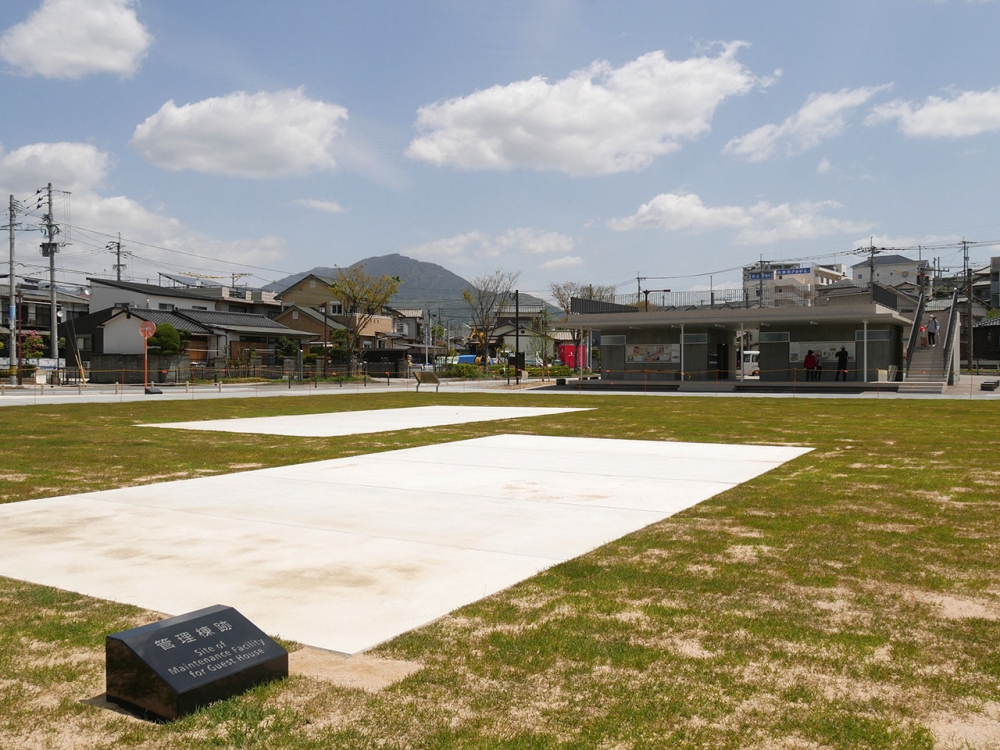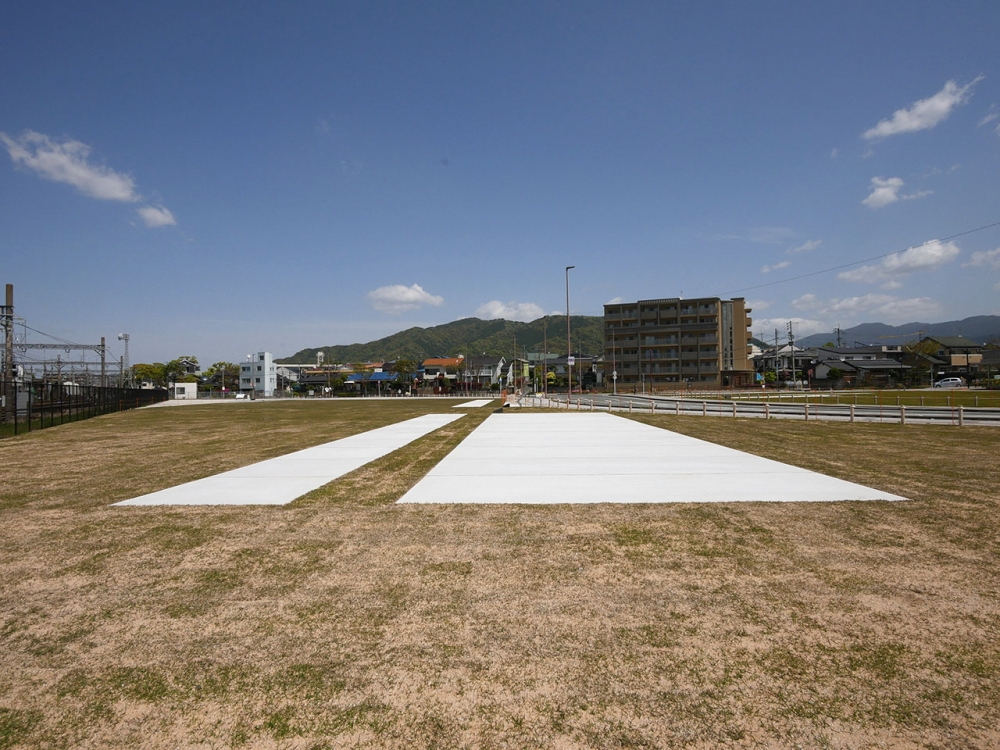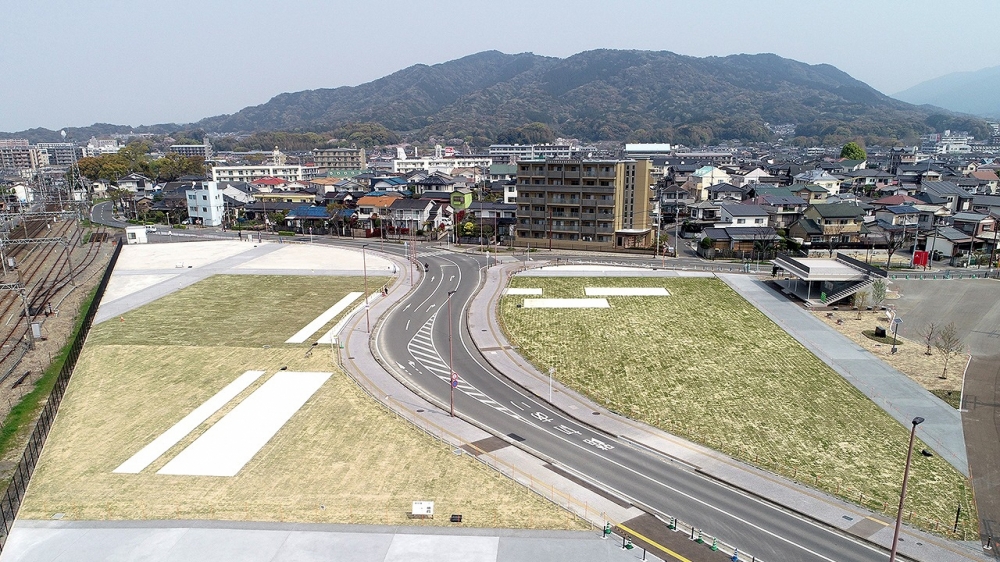 Ruins of Kyaku-kan(The Guest House)
 Kyaku-kan (The Guesthouse) was a facility for foreign delegates to stay while they were in Dazaifu.
 Just like other capitals in East Asia, it was located alongside the main road (Suzaku Road or Central South to North Avenue) leading out of the Government Office.
 This is where diplomacy was conducted vigorously from the 8th century to the early 9th century. As a result of the investigation of these ancient sites, ruins of huge buildings along with the highest quality of tableware from the Tang and Silla dynasties, as well as from Japan, were found in Kyaku-kan (The Guesthouse). Tea bowls used for a tea-drinking custom that started in the Tang dynasty were also found at the site.