Story-Composing Cultural Assets
Dazaifu Tenmangu Shrine Jinko Event
The Jinko event was started by Oe no Masafusa, Provisional Governor-General of Dazaifu in the Heian period (1101). Every year in September, a procession of portable shrine proceeds on the roads following the land allotments of ancient times, between Dazaifu Tenmangu Shrine and the Dazaifu South Hall Site (present-day Enokisha Shrine), where Sugawara no Michizane lived in exile. This Jinko procession is accompanied by about 400-700 people dressed in period costumes and escorting a portable shrine.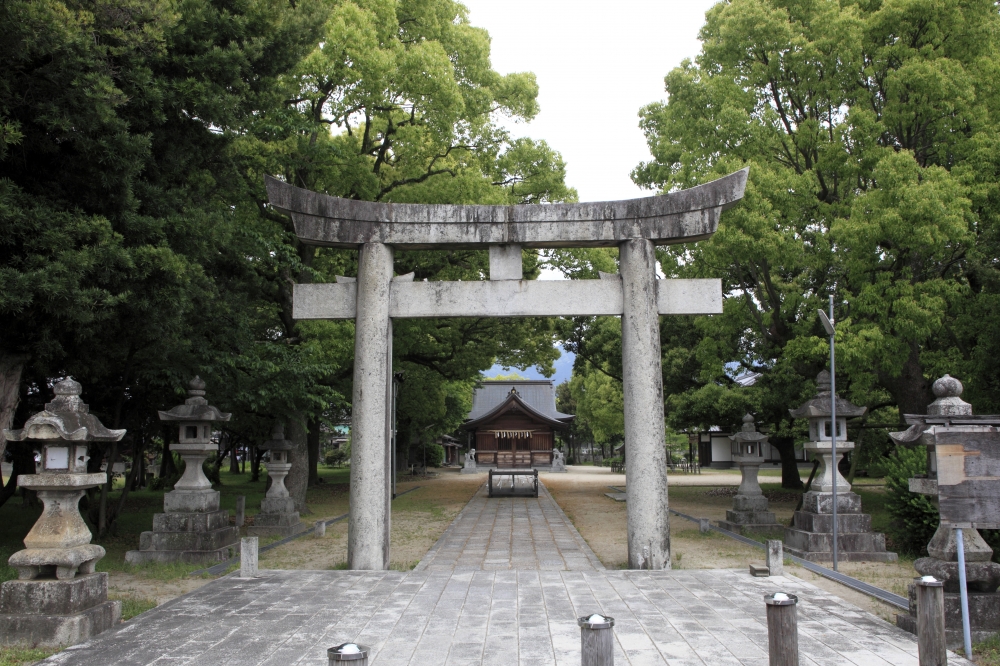 Enoki-sha Shrine
 This shrine is located on the west side of Suzaku Road which continued from the center of Dazaifu Government Office.
 This site of South Hall was the official residence for public officials who were assigned from the Imperial Court there and it is known as a residence of Sugawara no Michizane.
 The building in the center of the main shrine is called "Otabi-sho". It is the place where Michizane's spirit stays one night during the Jinko Festival. Behind this building, there is a small shrine called "Jomyo-ni Hokora" for Jomyoni who took care of Michizane and also there is a memorial service tower for one of Michizane's children Beni-hime.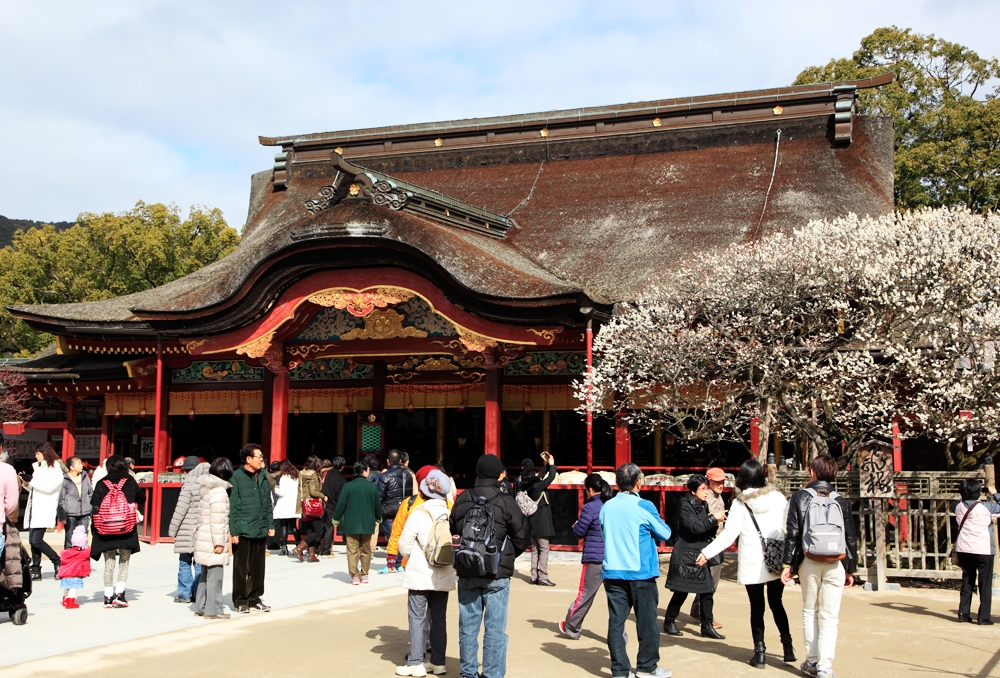 Dazaifu Tenmangu Shrine
 Dazaifu Tenmangu Shrine is a mausoleum worshiping Sugawara noMichizane.
 Michizane (845-903) showed a talent for poetry since he was a child, later he became "Monjo hakase" (professor of literature) who gave lectures to Emperor and Ministers. He was also an outstanding politician and finally became Udaijin (a rank of minister).
 In the year 901, he was falsely accused and convicted because of a plot against him and as a result he was demoted to Dazaifu. In February 25, 903, he died at age 59, in despair.
 His body was buried in Dazaifu at his wish. On the way to the burial place, a cow which was pulling a carriage with his body in it, when it suddenly stopped on the road. People wondered why the cow refused to move, so they buried the body at that location. This location later became Dazaifu Tenmangu Shrine.
 Since Michizane was an outstanding literati and scholar, he has been worshiped as a god of literature and study until now.